What Is Print Proofing?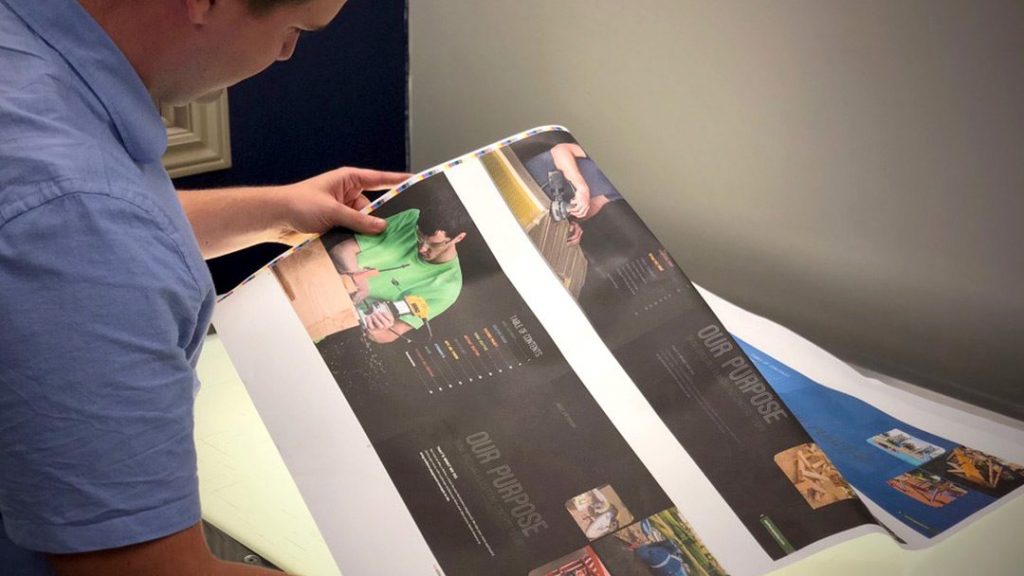 You want the perfect printed product for your customers. One small error or oversight can ruin the impact your piece is meant to have. That's where print proofing comes in. At Dollco, we make sure that your print jobs come out exactly how they were meant to be. Our print proofing process will never let you down. But what is print proofing exactly?
What is a Printing Proof?
In the printing industry, a proof is a test print intended to resemble the ideal finished product once the printing process is complete. Before you print a thousand copies of something, you want to make sure every piece is going to look perfect. Proofs allow us to make changes to your print job and confirm how those changes will manifest and how your work will appear once your job comes off the press.
Proofs use the same paper as the final job. The printer is adjusted to mirror the settings on the main press. The sample produced should be indistinguishable from the final product. Although the proofing process may seem tedious or unnecessary, it's one of the most important parts of any printing job. It forms the core of what we call pre-press.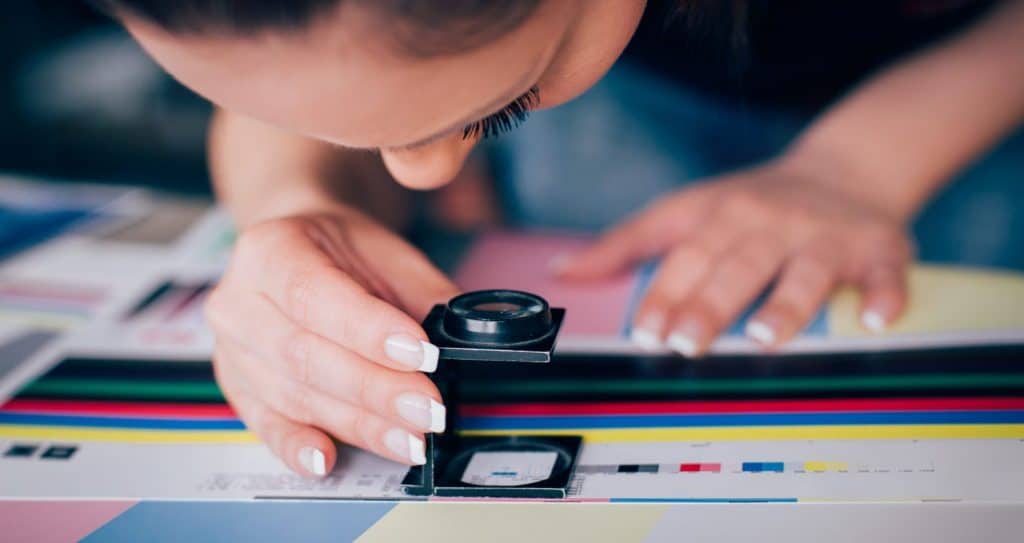 Why is Print Proofing Necessary?
There are several reasons for proofing. Not only does it save time and money in the long run, but it also helps our clients to produce better products. Proofs make creativity come to life.
There are also several technical reasons why we need to look at proofs. It is truly the only way to ensure that our customers will end up satisfied with our work.
Saving Time and Money
Imagine if you sent a massive job to the press and were so upset with how the finished product appeared you've decided not to use it to promote your business. What a waste. That's a nightmare scenario that almost never happens at Dollco because of our rigid insistence on proofing. To remedy such a calamity we'd need to return to the drawing board and the entire print process would begin anew.
By proofing the work, we don't have to reset the whole production. Instead, we only need to make minor adjustments between each round of proofs. The end result has more steps but is actually much faster than simply sending a job off to be printed and hoping for the best.
Besides that, there are also major cost savings. Imagine reprinting a million brochures or a hundred thousand pamphlets. Although a set of proofs is more expensive than a single brochure off the press, it's much cheaper than making mistakes.
Technical Difficulties
When you look at a picture on your computer, and we look at the same picture on ours, we see two different images. That's because color varies from one monitor to the next. Even two identical units can have slight variances!
The same is true for printers. You might print out a sample at home to get an idea of what your work will look like, but it will not match what our presses can do. Large-scale printers are far more complex and produce very different results from what you see at home or in the office.
Print proofing takes what we see on screen and puts it into your hands. It lets you feel, see, and even smell your final product. Any adjustments you make to your proofs will appear on the final print exactly as you expect.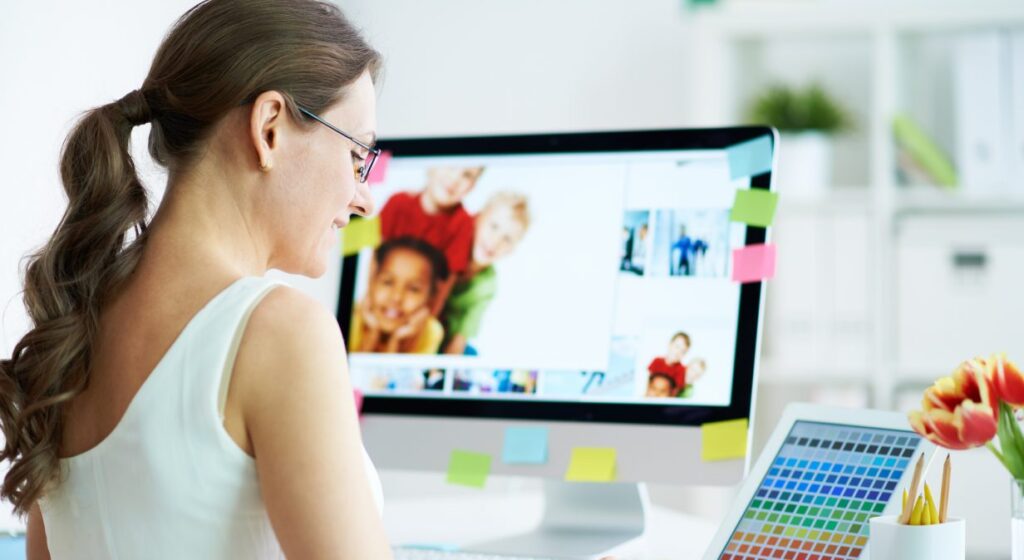 How Does the Print Proofing Process Work?
Print proofing follows a fairly simple process. Proofing doesn't usually happen until the mid to late stages of a print job. There are several steps to taking your ideas and putting them on a printed page.
What to do before Print Proofing?
First, we lay out the document to be printed, including images and text. You will need to provide us with one hundred percent of the content that comprises the job, but it is possible to keep moving through the process while using placeholder images or text.
We use low-quality samples, sometimes called readers, to make sure the layout and text are placed correctly. Once the layout, text, and images have been positioned, the proofing process can begin.
What happens during Print Proofing?
Dollco prints a high-quality proof using the same paper as your final job. This test piece is exhibited, and examined by all share holders. Time is allowed for corrections and suggestions. A clear plastic overlay may be applied to allow yourself and other stakeholders to mark-up specific areas of the proof.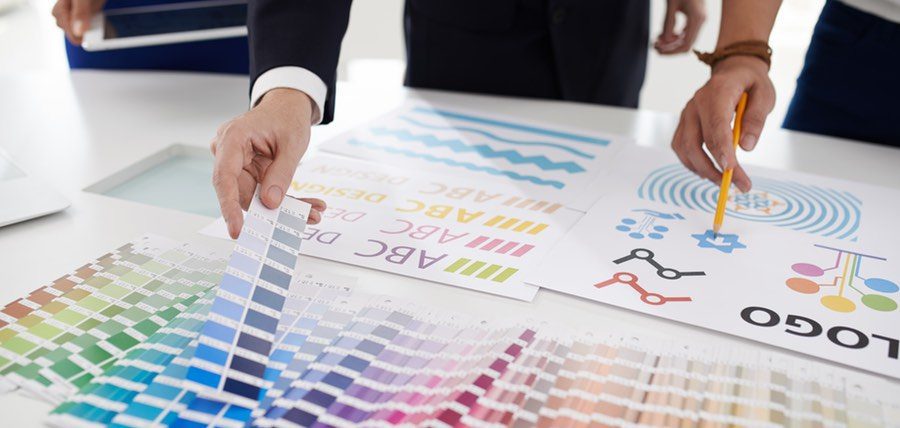 Corrections on proofs are usually related to color. Perhaps an image came out too dark or on a particular type of paper has a different hue: Dollco can easily adjust individual images, colour and brightness.
Then we print another round of proofs. The process continues until you are satisfied with each and every page of your document. We can typically get everything ready to print within three rounds of proofs.
What is a Contract Proof?
When you sign off on the final proof, it becomes known as the Contract Proof. There may be very slight differences with the final product off the press, but it should be nearly identical to the contract proof. We perform color validations at the press as jobs come out to ensure nothing has changed.
All you have to do then is wait for your order to be delivered. We have an exceptionally fast turnaround time from approval to delivery.
Specialized Print Proofing Equipment
Since proofs need to be a perfect match, we have to use advanced equipment to make that possible. Our printers and monitors are carefully chosen to allow us to produce accurate proofs every time.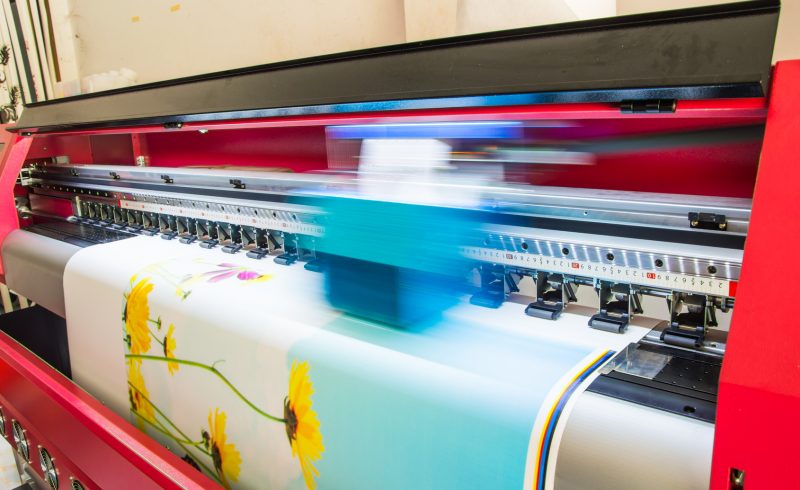 Color Calibration
One of the most important aspects of printing is having precise control over color. The problem is that light and ink work in opposite ways. Your screen is made of red, green, and blue pixels, while printers use cyan, magenta, yellow and black inks.
Proofing Printers
A printer must meet strict specifications to qualify for print proofing. Even then, the process of configuring a printer for proofing takes weeks. Rest assured, our machines are regularly tested and maintained to ensure that their accuracy hasn't faded.
Skilled Operators
Advancements in ink technology have made it possible to use large inkjet printers from Epson and Canon as proofers. Laser proofers from Kodak are also in use for certain applications, but generally, we stick to inkjet proofing.
We strive to make what we see on the screen match what we'll see on paper. This makes it easier for our operators to review proofs and make corrections. To do this, we have to color calibrate our monitors and printers through a series of rigorous tests and corrections.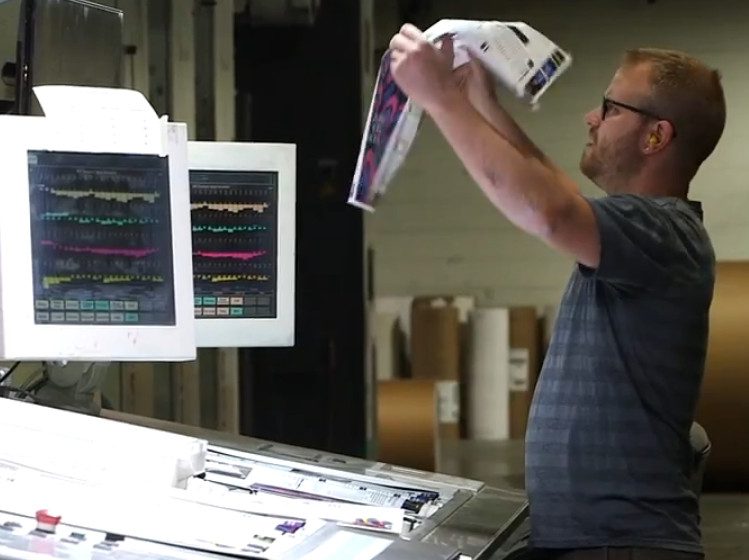 All the tools in the world won't make a difference if the person using them doesn't know what to do. We take great pride in our team. Our print staff is experienced and ready to turn your comments and suggestions into reality.
When you return proofs to our team with feedback, we get to work right away to make those adjustments. Whether it's shifting the color of an image, nudging a text box over, or designing a complex fold, our operators can handle anything.
Get Started Today
Contact Dollco Print Solutions of Ottawa, Ontario today, either by phone or through our website. We can guide you through the printing process with ease. No matter what kind of job you have, our print proofing experts will make sure it gets done right.